"So, are you a mod or a rocker?" That was one of
the
questions of the mid 60s, from one young person to another--as a "hip" thing to say, a pick-up line, or even, really, to see if you had something in common with the other. Yes, people really did ask this question!
What, then, is "mod"? Of course today with selling sites using the term for everything from 50s' fashions to 80s' mini skirts, it's not hard to see why the term has become diluted. Dictionaries define "mod" in many different ways, but, as used at the time, it comes down to the styles, and those who wore them, characteristic of the British youth culture (which found its way quickly to the U.S.) that began around 1963/1964, about the same time as the British music invasion was gathering momentum. It wasn't just the apparel the hip youth wore, it was truly a culture. Carnaby Street shops; the Beatles, their music, and their boots and skinny ties; a new generation of super models; and more.
For a good idea of mod, think of the clothing Twiggy modeled, along with her make-up and hair styles; the TV show "That Girl," in which Anne Marie's wardrobe was the epitome of mod; and bands, not just the Beatles but The Dave Clark Five, Gerry and the Pacemakers, and, here in the U.S., Gary and the Playboys. They all wore great mod apparel. Now, compare those looks with, say, the Rolling Stones, Jefferson Airplane, and The Who, and you'll get an idea of the "rocker" part of the original question!
Of course, "mod" styles changed over the years, and there was some crossover in transition as the hippie and psychedelic culture converted some mods. But mod always denoted a style that generally had more panache and sophistication than other styles that were its contemporaries. Overall, the strong mod influence lasted probably about a decade, from the mid 60s to the mid 70s. Then once disco hit... well, another story for another day.
While it's hard to define "mod" in terms of hemlines, skirt styles, dress profiles, etc., it's something you know when you see it and when you don't! So, skip the chopped-off 1950s' "mini dress" calling itself "mod," and go for the real thing! Here are a few we have available in our shops:
Catseye Vintage presents these items:

Nothing sets off a mod ensemble of skirt or trousers and blouse like a sweater vest: Vintage 60s 70s Geometric Green on Cream Pullover Sweater - Size XXS to Xs





Fun floral prints featuring oranges and yellows were a staple of the mod wardrobe, typified in this Vintage 60s 70s Orange and Sunshine Yellow Floral Print Semi Sheer Chiffon and Nylon Palazzo Pants Jumpsuit Romper -- Size M





We mods loved to entertain "back in the day," and who wouldn't want this Vintage 60s 1960s Mid Century MCM Georges Briard Pineapple Ambrosia Fruit or Cheese Tray Plate with Knife
for a party?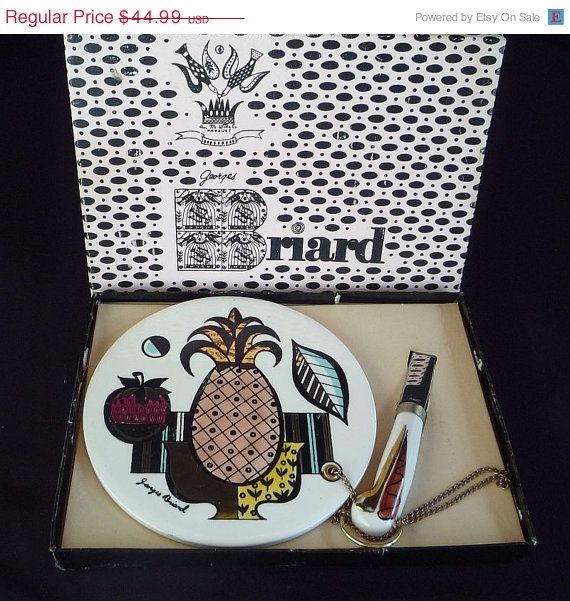 From Alley Cats Vintage we have:

No mod gal's closet was complete without a beret or bubble hat like this one:
Vintage Betmar Cream Straw Bubble Beret Hat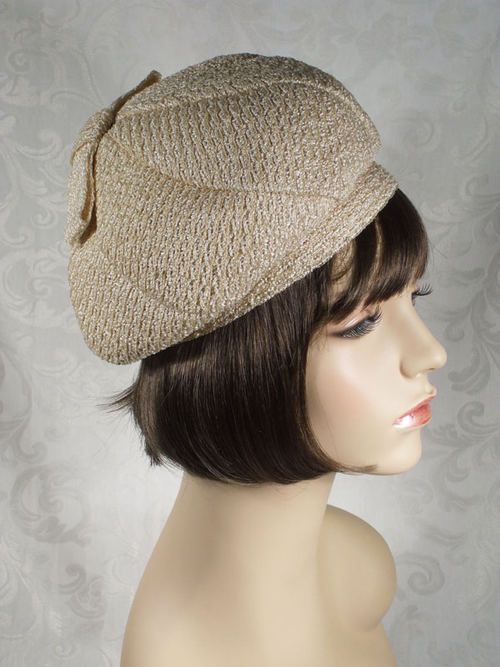 For nights at the dance club, this is perfect: Vintage 1960s MOD Silver Metallic Floral Twiggy Dress by Minx Modes B36 W32




This "mod sophisticate" dress is perfect for work to dinner: Vintage 60s Capriel Black Red and White Poodle Dropped Waist Dress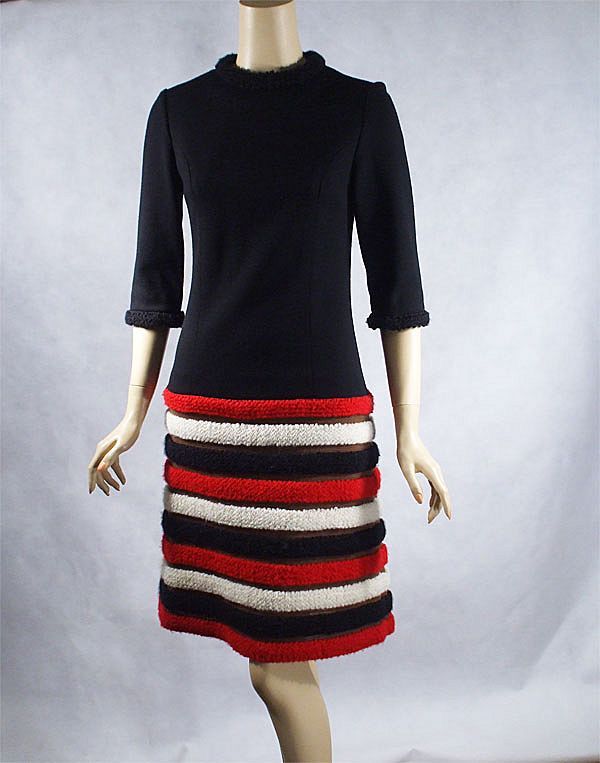 And Vintage Baubles Too has these mod dresses:

Here's a "That Girl" look to go from work to dinner, in graphic black and white: Vintage 60s Toni Todd Designer Graphic Print Mod Mini Dress, Sz Med





Could there be a more perfect dress to wear riding your Vespa scooter or a bicycle than this Vintage 60s R & K Originals Mod Pleated Skirt Scooter Dress, Med 8 10?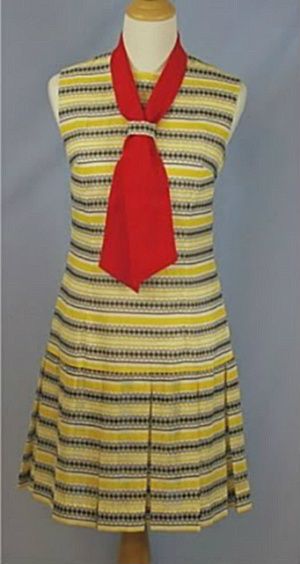 And this designer ensemble, a Vintage 60s Mod Mini Skirt and Top, Skirt Suit,Two-Piece Dress, XS Sm, has classic mod features, from the rounded collar to the front decorative half belt:
Be sure and stop by our shops to have a look at these goodies and more!