....with vintage wear for your vacation, cruise, or resort destination! It's that time of year when folks are getting ready for their spring break trips or are starting to plan their summer vacations. Whether you're going to the beach and need swimwear and casual items for the Boardwalk, or you're going on a cruise to some exotic location, you're going to want some "resort" or "cruise" wear.
Resort wear is a concept that's been around for more than 100 years. It was originally marketed for the upper classes who wintered down South or in tropical climes, who summered "in the Hamptons or up at Providence," or took their warm-weather cruises in the winter. Thus resort wear was marketed at atypical times of the year, such as in the late fall.
Resort wear was generally lighter in weight (tropical wools for men's suits, lightweight cotton or silk frocks for women, etc.) and typically more casual than normal day wear. For example, men's Hawaiian-print shirts and straw boater hats were acceptable at a resort if not in everyday life. And, of course, the "bathing costume" became ever more popular. But formal wear was still a must for cruise ships (after all, when one is invited to dine at the captain's table, one must have proper dress!).
When women's separates started to catch on, around the middle of the 20th century, they made for a perfect vacation wardrobe--with a single jacket, matching skirt and slacks, and a couple of coordinating tops, you could have a full week's worth of clothing. And when knitwear thrived in the 60s and 70s, the easy-to-pack "weekender" outfits grew even more popular. Going to the beach for the weekend? Roll your knit pieces up, toss them in an overnight case with your swimsuit, and you were good to go.
Well, today you don't need to be wealthy to get a great vacation wardrobe! Vintage pieces will do the trick for you. Since resort wear has no rigid look, vintage styles look as good (and, we think, better) than modern pieces. And, when it comes to swimwear, well.... Vintage swimsuits are ultra hot right now and more popular in some places than contemporary ones.
So, take a look at these selected pieces of vintage vacation wear, and check our shops for more!
As noted, vintage swimwear is so in style, and we have some for you!

Alley Cats Vintage at Ruby Lane has this ruched-front Vintage Swimsuit Swim Suit 40s 50s Royal Blue Rose Marie Reid Bubble Bottom Strapless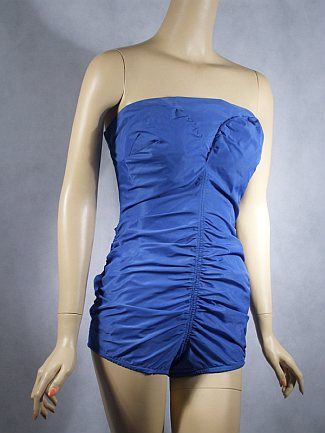 From My Vintage Cocktail on Etsy, we have these sleek swimsuits:

Vintage 60s Bombshell Pinup Swimsuit Bathing Suit, Sz Sm XS, 36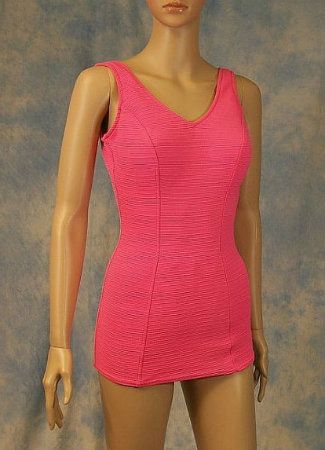 Vintage 60s Catalina Swim Suit, Op Art Psychedelic Print, Sz Med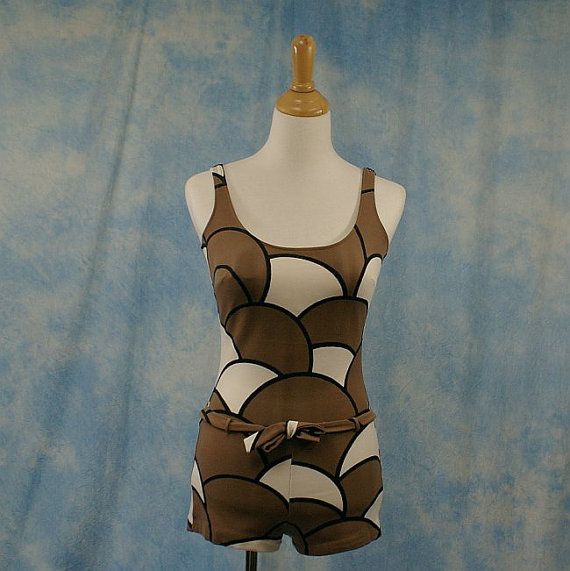 Catseye Vintage on Etsy has the versatile and ever-popular combination romper/swimsuit: Vintage 60s Blue Paradise Hawaii Novelty Tropical Hibiscus Print Cotton Swimsuit Romper Playsuit VLV - l to xl - ON SALE





And, to go over those swimsuits are these cover-ups for the beach:

From Alley Cats, this Vintage Beach Coverup 1957 Chocolate Brown by Jantzen Mayflower Americana Line Sz M





Catseye Vintage has this Vintage 70s Oaxacan Mexican Pintuck Lace Blouse 1970s Top Beach Coverup Pintucked Off White Cotton Size M to L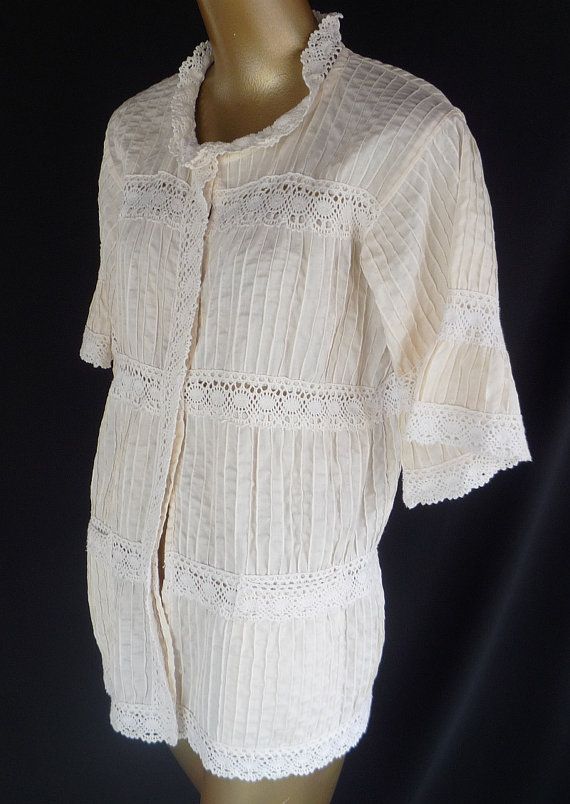 And here are a selection of miscellaneous "must-have" items that will have people complimenting your vintage style!

The Vintage Short Set 1970s Chevron Stripe Skort and Top by Bobbie Brooks B36 W25 from Alley Cats is both dashing and darling! SOLD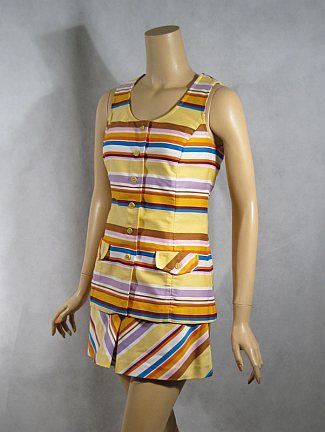 And this Vintage 70s Hand Embroidered Maxi Dress Caftan 1970s Boho Hippie Mexican White Sheer Gauze Pastel Floral Embroidery Size S - M - L from Catseye is perfect for lounging in a deck chair.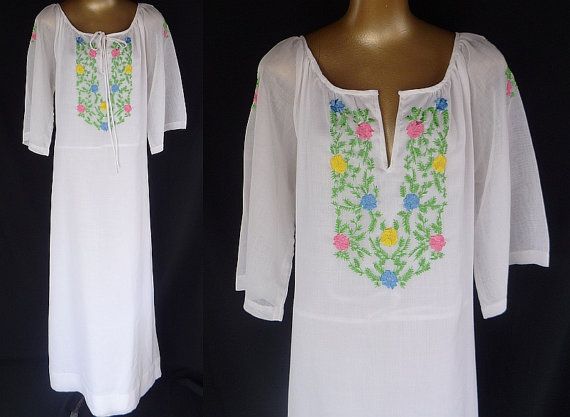 While these button-trimmed Vintage 50s 60s High Waist Designer Shorts, Rear Zip, XS Sm go from day to a casual dinner with ease: