An occasional (when we're inspired!) blog from a group of vintage sellers who share the same philosophies, ethics, and love of and respect for vintage items, as well as nostalgia for the "good old days." We love to share our vintage finds, treasured memories, and stories of our favorite old-time stars of the stage, silver screen, and vinyl recordings. We hope you'll enjoy visiting us!
Friday, October 29, 2010
Treats, not Tricks, for Eye-Candy Friday!
Delicious candy for Halloween (but not the kind you eat!) from the "ghoulish gals" of Vintage Reflections:

Navy blue moire' coat from After Dark Vintage



Monet modernist demi-parure from Glamour Girl Vintage
Faux leopard coat from
MyVintage Cocktail

Tweed pollbox hat from After Dark Vintage
Post WWII aluminum demi-parure from Glamour Girl Vintage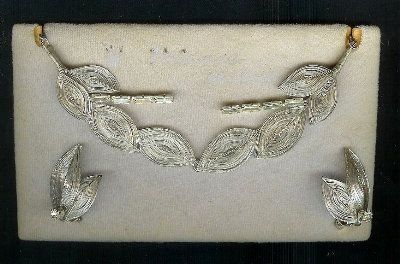 Herringbone wool suit with matching pinup sweater from MyVintageCocktail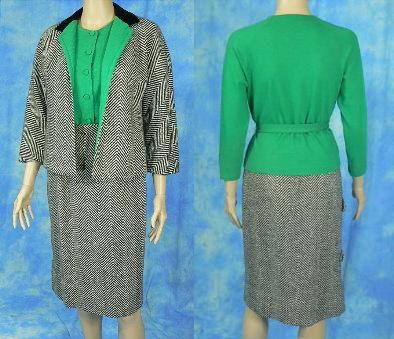 Posted by

Anne, Vintage Baubles
at Friday, October 29, 2010