We here at the Reflections of Vintage group love all things vintage--not just clothing! It's a passion with us, from apparel and accessories to housewares and furniture. When you view our listings or purchase something from us, you know there's someone on the "other end of that e-mail" who appreciates vintage in the same way you do. Today, we thought we'd share with you a few things that aren't in our online shops....

AlleyCats Vintage has this marvelous vintage kitchen cabinet chock full of beautiful vintage glassware, dinnerware, and more. We'd like to go shopping in her kitchen!
That pitcher is fabulous....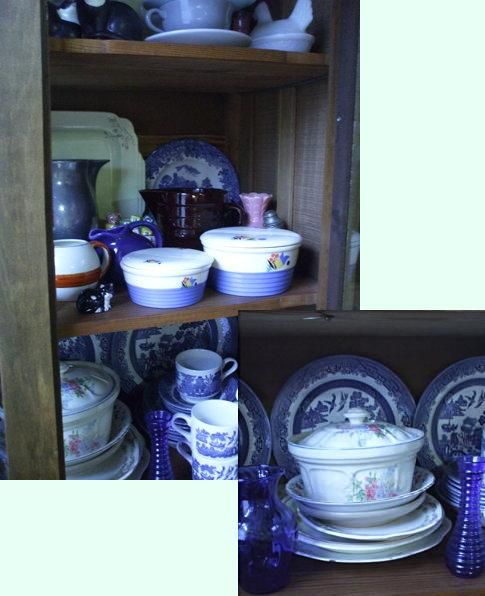 You won't find Vintage Baubles out of the house without one of her vintage bags. I haven't carried a "new" bag in so long I can't remember when!





From left:

Small Coach sling bag perfect for traveling, plastic hand-beaded bag from Hong Kong for dressy occasions, brown everyday shoulder bag of buttery-soft Italian leather (doesn't look like much, but its quality is top notch).

We also enjoy our eclectic collection of furnishings and accessories, such as this antique treadle sewing-machine cabinet that serves as table for a mid-century ceramic lamp.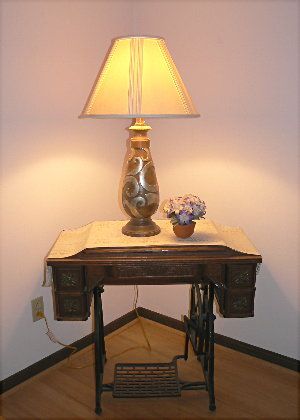 And sharing space on our mantelpiece are unicorns, horses, and a steer along with a ceramic stein, cigarette lighter, and pottery planter--all vintage, of course!



Starting this month, Catseye Vintage will be sharing a few of her favorite things, such as
vintage glassware, kitchenware, and women's accessories, at a space in the 57th Street Antiques in Sacramento, CA, the area's premier antiques mall. Stop by if you're in the area!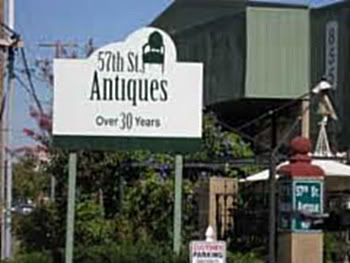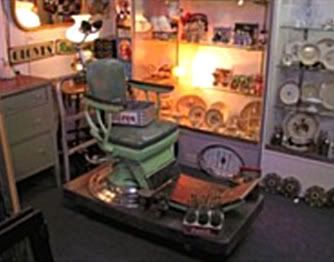 There are lots of ways you can incorporate vintage into your home as well as your wardrobe. And don't be afraid to mix and match eras, styles, etc. Decorating and accessorizing with vintage is fun and gives you a style of your own!